Product Details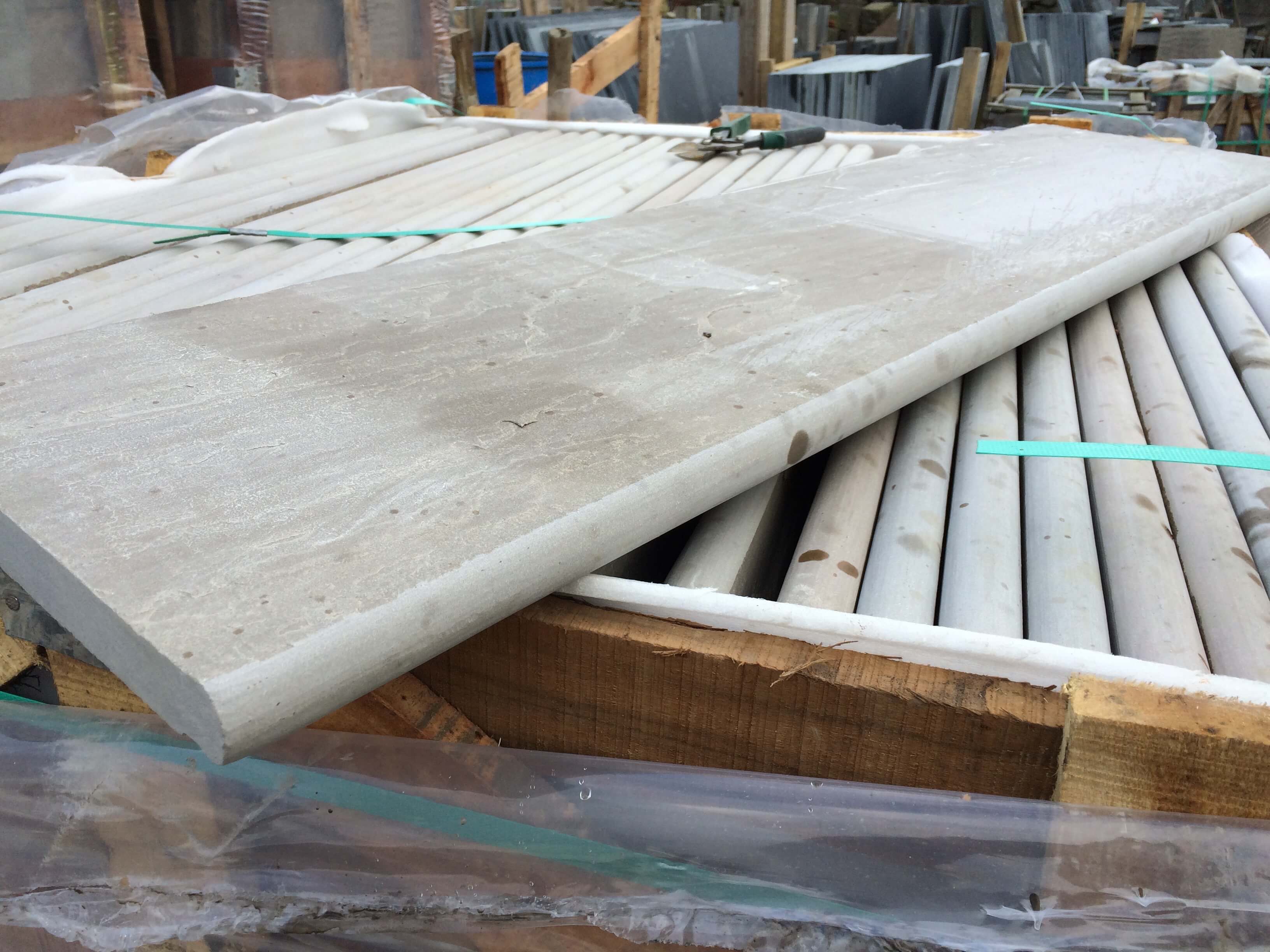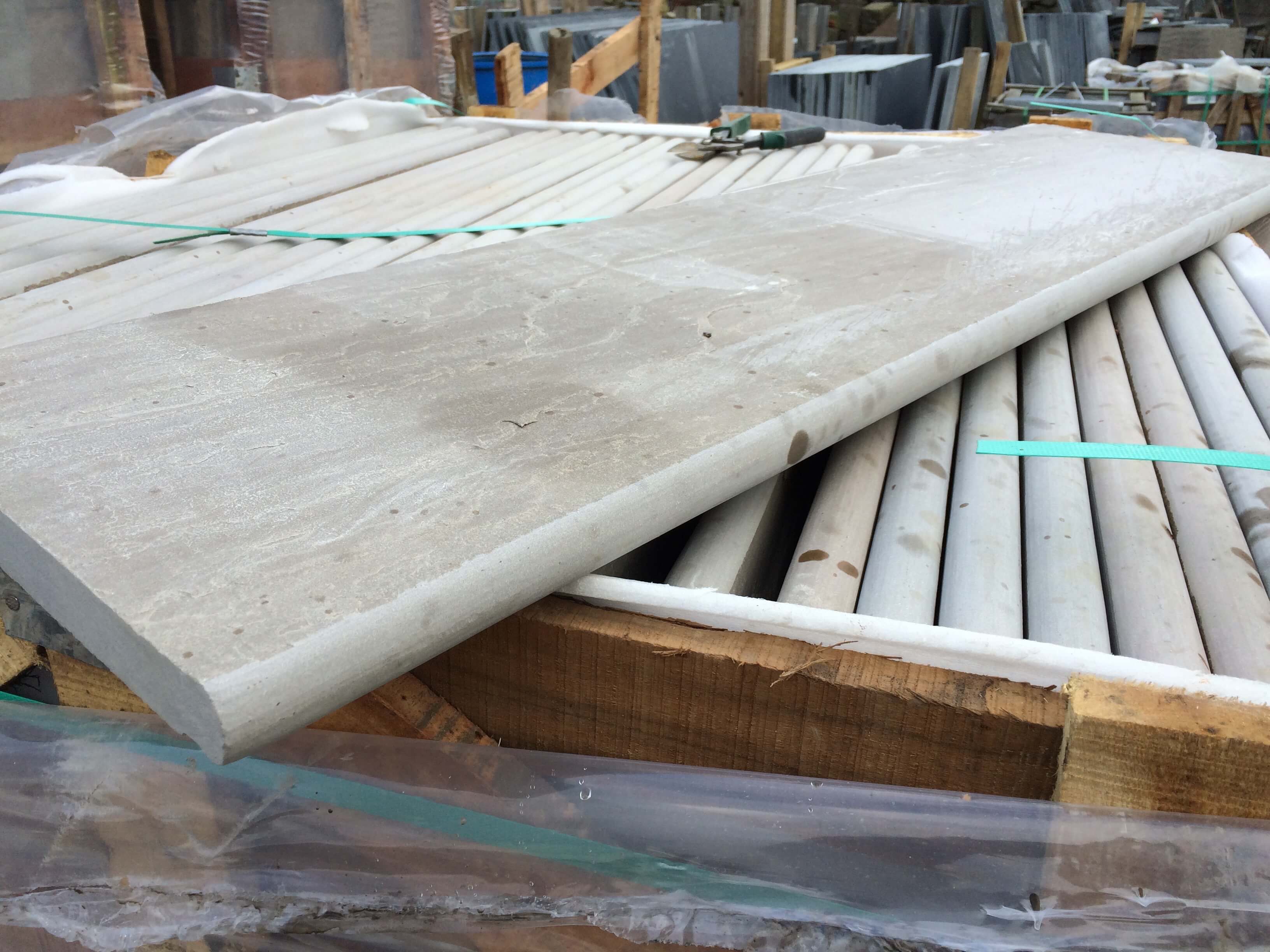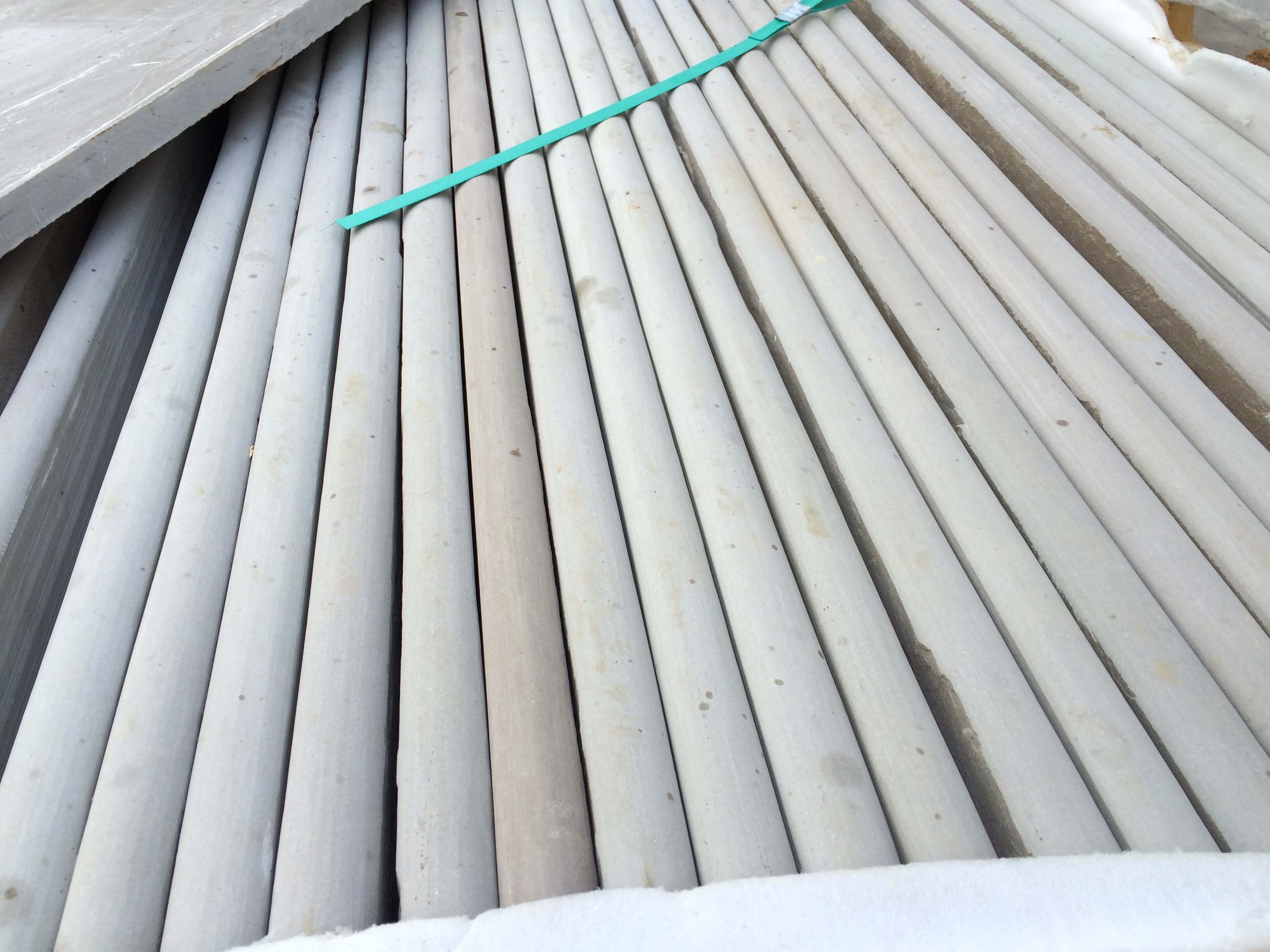 30mm Bullnose steps - Raj Green
Price from £0.00
MEASUREMENTS
Our bullnosed steps are an ideal finishing touch to your paved area, manufacture from Raj green stone and finished to a very high standard. They come in four different sizes, and discounts are available on more than five pieces.
* Natural stone product
* Approx 30mm thickness
*Bullnose to one long edge, remaining edges are sawn
*Natural riven face
Available in the following sizes
120cm x 60cm £65.00 ea (5+ £55.00 ea)
120cm x 30cm £55.00 ea (5+ £45.00 ea)
90cm x 60cm £50.00 ea (5+ £40.00 ea)
90cm x 30cm £40.00 ea (5+ £30.00 ea)
These are available from stock for collection or nationwide delivery.