Product Details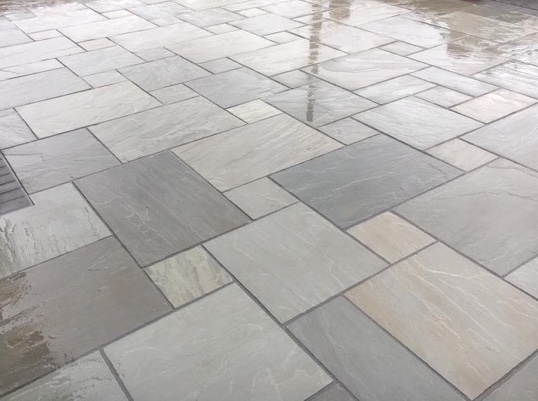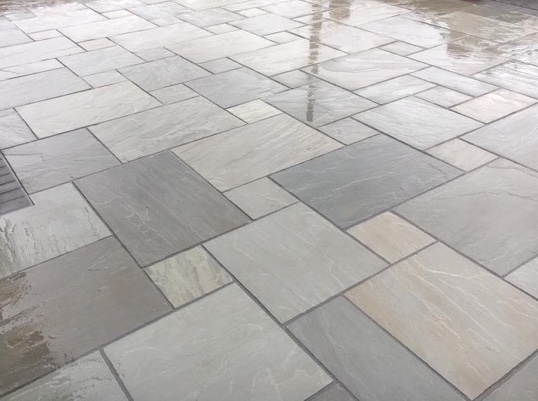 Kandla Grey
Price from £0.00
MEASUREMENTS
Sourced from India, Kandla grey is a hard wearing and durable stone, it is a fairly consistent blend of soft grey and silver tones and is often refered to as "silver/grey". The colours can be further enriched by using our stone sealer/enhancer to seal and protect the stone, This will also bring out the colour and enhance it.
The stone is calibrated to 22mm with a natural riven face and hand cleft edges.
Available in mixed size patio packs, packs consist of the following sizes;
900x600, 600x600, 600x290, 290x290
£ASK per metre inc VAT, due back in stock 12/5/2020
ALSO available in 900x600 single sized packs, cost £OUT OF STOCK per square metre.
View our range of paving products:
Premium Black Limestone Paving
Rustic-multi Random Slate Paving
Blue / Black Slate Circle 2.4m
Mint Multi Sawn And Tumbled Cobble Sett
Blue / Black Slate Circle 1.8m X 1.8m
Rustic Slate Circle 1.8m X 1.8m
Black Limestone Circle 1.8m, 2.5m, 3.0m
30mm Bullnose Steps - Raj Green
Tumbled Natural Stone Cobble Sett
Black Limestone Circle Kit (Squared Off)